DAY TRIP - Victoria Falls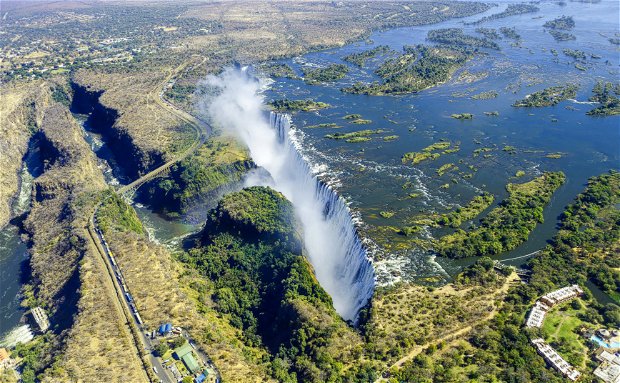 Get close enough to the world's largest waterfall to walk away damp!
Victoria Falls is the largest waterfall in the world by the volume of water cascading over it. Join us for a sight that will leave you breathless and marvelling at this wonder of Mother Nature, and get close enough to feel the spray on your face and see why the locals call it 'the smoke that thunders'.
This day trip includes all meals and drinks, but excludes your visa and park entry fees.
Photos: Victoria Falls Guide and African Budget Safaris