Why you have to come and visit Chobe National Park, the Land of the Giants, at least once in your life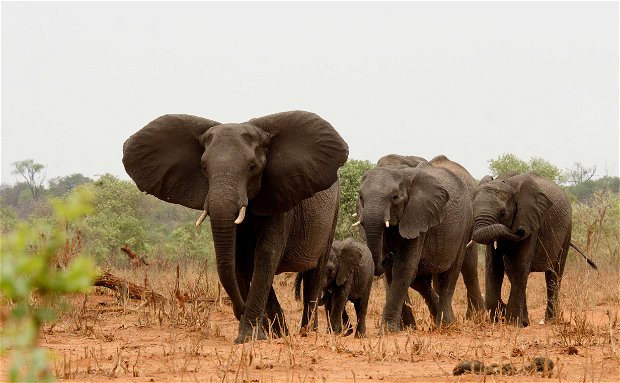 Chobe National Park is one of the world's truly magnificent wonders. Words don't do it justice, so we'll settle for why you need to come and experience it for yourself, at least once in your life...
1. Chobe is home to Africa's largest elephant population
If you, like us, are an elephant-lover, there's nowhere else in the world you'd rather be. Chobe National Park has the world's highest per-square-kilometer concentration of elephants anywhere in the world, making it the perfect place to get up close to these gentle giants and watch large herds of them eat, forage and bathe in the waters of the Chobe River. Estimates of how many elephants are in the park vary from about 50,000 on the low end to 120,000 on the high end. Either way, it's an elephant paradise.
2. It has unparalleled biodiversity
We're not shy to say that visiting Chobe is the best way to see Africa. This is because, unlike other national parks in southern Africa, Chobe doesn't contain just one type of habitat, it contains an incredible range of them. From dry savannah (the classic safari landscape) to woodlands, to river ecosystems to floodplains, Chobe's incredible variation in habitat makes it unparalleled in biodiversity.
Chobe is home to four of the 'Big 5' African animals – including elephants (of course), lions, leopards, and buffalo – as well hyenas, zebras, and numerous species of buck and antelope. And that's just the beginning – the bird life in Chobe is even more diverse, with more than 450 species of bird recorded there. Watching flocks of  thousands of birds take wing from the Chobe wetlands still leaves us breathless.
3. The Chobe river provides a unique way to see African wildlife
When people think of safaris, they usually think of game drives. Don't get us wrong, game drives are a great way to see Africa wildlife, which is why we offer them, but they're not unique. What is unique is the magnificent Chobe River, which is broad enough to accommodate river safaris by boat, and thereby afford views of African wildlife like you've never seen it before.
Our personal favourite is to head down the river at sunset, to watch herds of elephants come to drink, bathe and frolic in the water – but if you're lucky you might also spot some hippos or a crocodile. Grab your camera and join us for a river safari. Watching these animals play in the water will change the way you see the natural world forever.
4. Chobe is a safari mecca
If African safari adventures had a central point, it would probably be Chobe National Park. While nominally in Botswana, Chobe sits at the intersection between Botswana, Zimbabwe, Namibia and Zambia - making it essentially the heart of Southern Africa. The also means it's in close proximity to a number of other national parks, countries and destinations, making a trip to Chobe a great place to start or end your African adventure. In addition to being close to the Okavango Delta, it's a short drive away from the world-famous Victoria Falls in Zimbabwe, and is serviced by ts own small international airport, making getting to and from Chobe easy.
If you'd like more information, or have any questions, please contact us.
If you're convinced, book a stay at Tlouwana Nature Camp and make us the start of your safari adventure.