Why winter is the best season for game viewing in Chobe National Park
Posted on Mon July 8, 2019.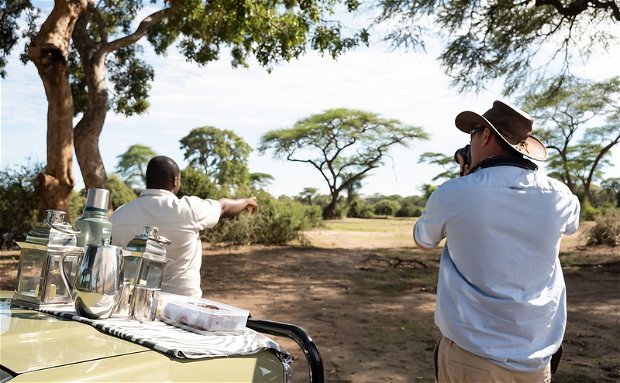 Looking for an optimum wildlife experience in Botswana? Although any time of the year is a good time, visiting during the dry season from May to October is the best for game viewing.
Dry season in Botswana
During the dry season temperatures are more moderate and the Okavango is flooded, making it a wonderful time to view game, both big and small. There is less vegetation and animals concentrate around waterholes and rivers, making wildlife easier to spot. Additionally, the skies are clear, rain is rare and there are fewer mosquitoes - what's not to love about this time.
Chobe National Park during dry season
Even though most tourists know this 'secret', the parks still feel uncrowded due to its size and expansiveness. There is a respectful understanding in places like the Chobe National Park, where mother nature reigns supreme and we are merely visitors having the pleasure of enjoying its many gifts. 
Go on a safari in Chobe National Park
We're not shy to say that visiting Chobe is the best way to see Africa. This is because, unlike other national parks in southern Africa, Chobe doesn't contain just one type of habitat, it contains an incredible range of them. From dry savannah (the classic safari landscape) to woodlands, to river ecosystems to floodplains, Chobe's incredible variation in habitat makes it unparalleled in biodiversity.
Chobe is home to four of the 'Big 5' African animals – including elephants (of course), lions, leopards, and buffalo – as well hyenas, zebras, and numerous species of buck and antelope. And that's just the beginning – the bird life in Chobe is even more diverse, with more than 450 species of bird recorded there. Watching flocks of  thousands of birds take wing from the Chobe wetlands still leaves us breathless.
Game drives in Chobe National Park from Tlouwana Camp are available every afternoon. Pack your camera and a keen eye for bird and game spotting and get ready for a safari of a lifetime.